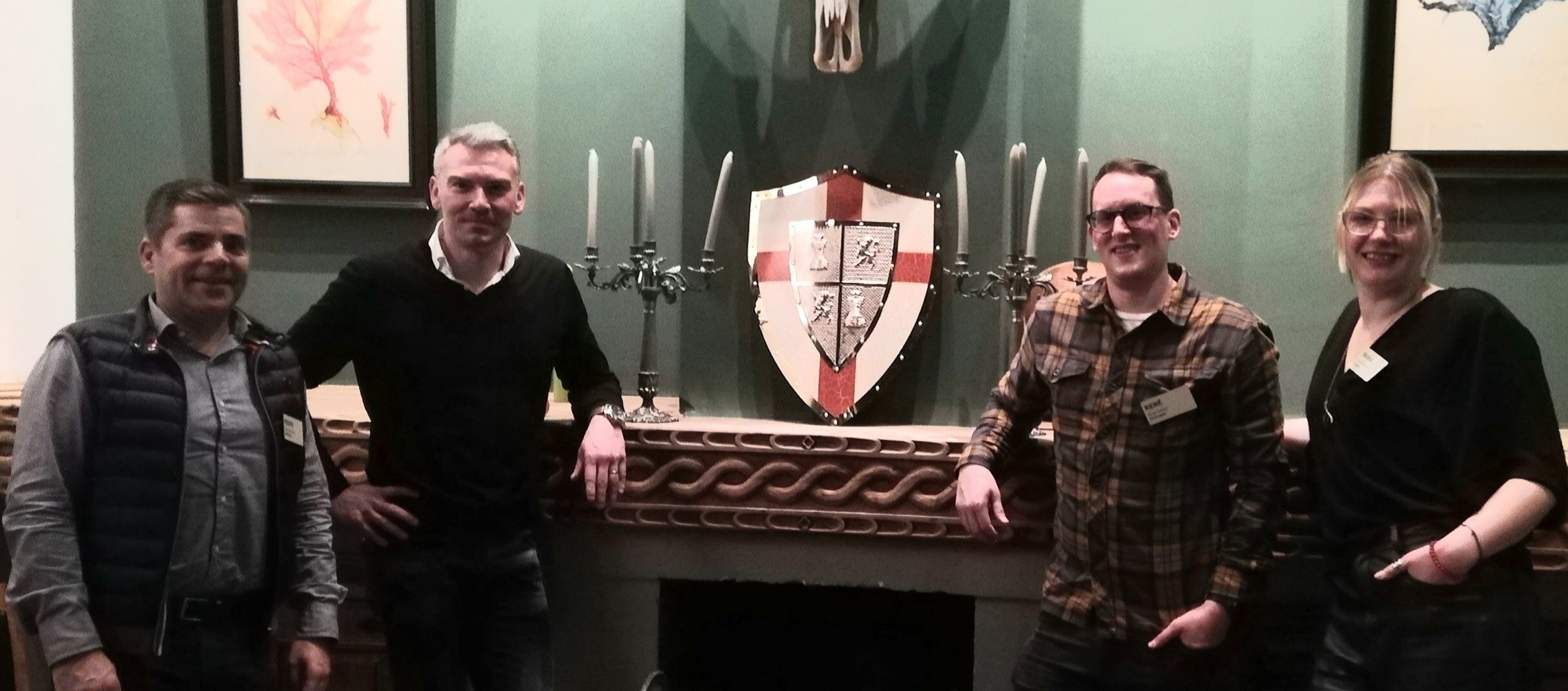 A Verlingue delegation from its four countries of establishment took part from the 1st to the 3rd of March in an international challenge organized by the Council of Insurance Agents & Brokers (CIAB) in Madrid.
For two and a half days, promising brokerage talents from around the world ran a brokerage company competing in a virtual marketplace. Teams experienced a whole new level of decision making, with an overview of the brokerage value chain – from customer segment analysis and lead sourcing management to financial management and customer acquisition.
Sébastien Lenne (Verlingue France), Dasha Ivanova (Verlingue UK), René Imhof (Verlingue Switzerland) and Pedro Baptista (Verlingue Portugal)  carried the values of Verlingue to this occasion.