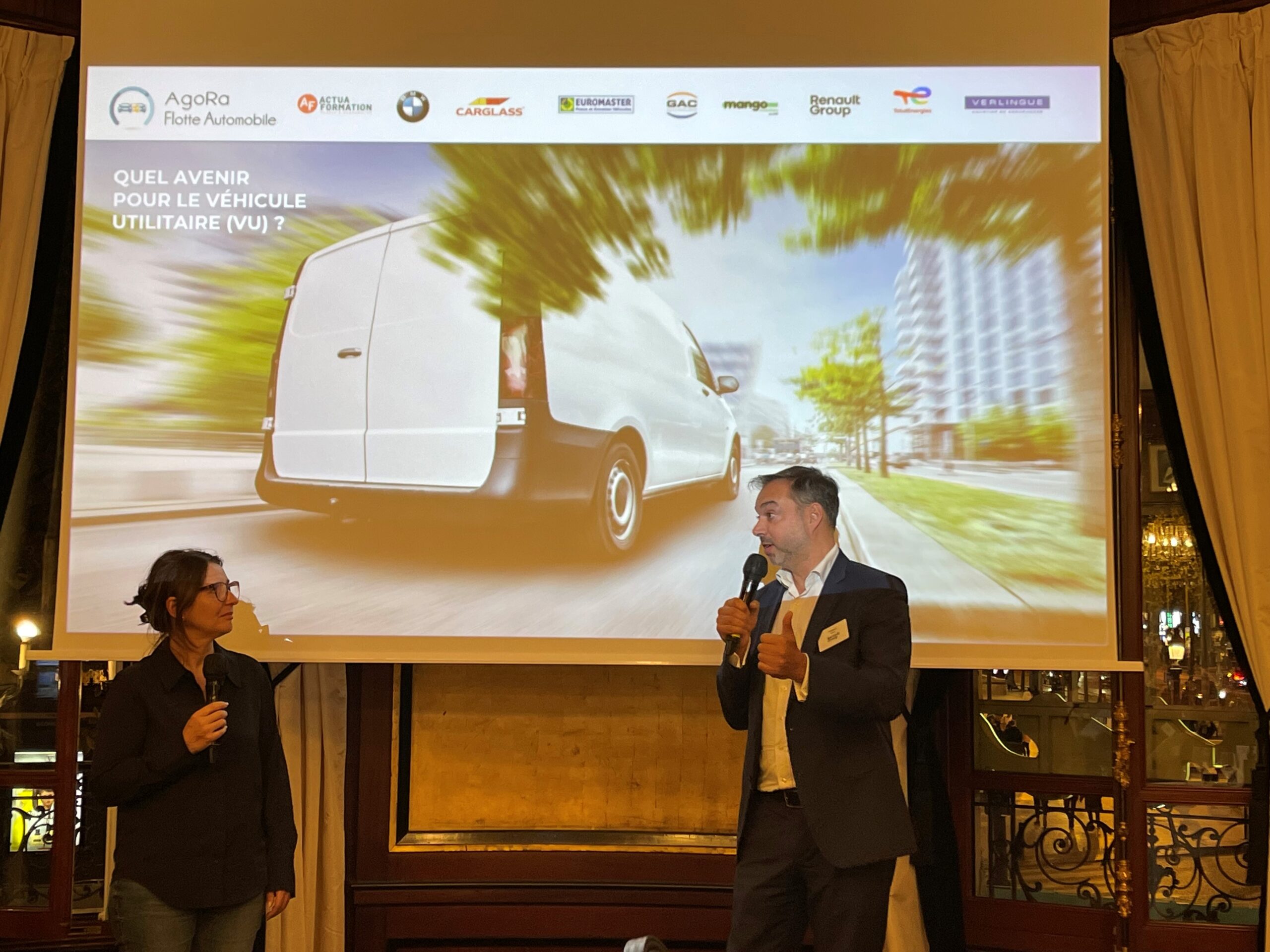 The last dinner-debate of the Agora Flotte Automobile, of which Verlingue is a partner, focused on the future of commercial vehicles.
This evening, hosted by Delphine Hanquier, Café Richard Fleet Manager, and Thibaut Macé, Senior Brand Manager UV Renault Group range, offered guests a customer vision on the uses and needs of companies, versus manufacturers' offers.
"The use and range of electric vehicles are still in question. The weight of electric vehicles limits the possible load of vehicles for a much higher purchase price. For autonomy, it is now often insufficient depending on the distances traveled, and charging infrastructures are very rarely on, or nearby, delivery locations, when they are available…

The transition period will therefore be quite long with an increasing share of gasoline vehicles at first and a gradual rise in electric.

Despite the real desire of companies to be part of a CSR approach, they still face many practical obstacles to the greening of their fleet of vans, and can more or less easily adapt according to the uses of their vehicles." – Raphael Kerdraon, Director of Automotive Fleets & New Mobility Verlingue.