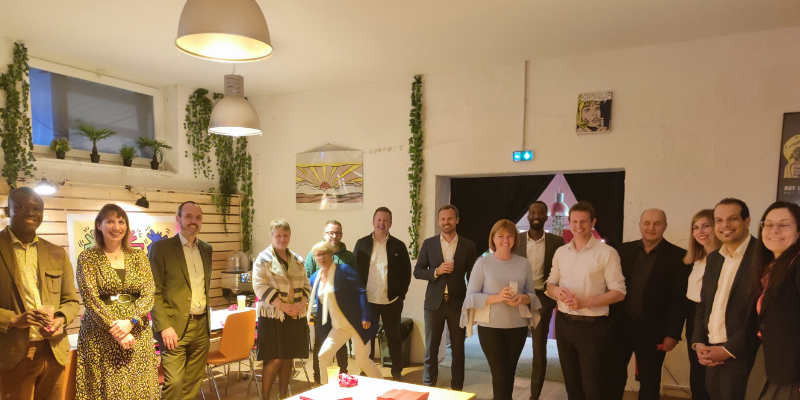 On Thursday 28 April, an afterwork dedicated to cybercrime was organised by the Strasbourg teams at the Metz Aérogare on the issue: "what impact for companies that are victims of these attacks?
This event, co-organised with the DFCG Lorraine (the association of Financial and Management Control Directors), was divided into three main parts:
– Cyber risk: Alexandre Leduc, Head of the Verlingue Strasbourg office, and Virginie Astruc, Verlingue Property and Casualty Manager, led the presentation on cyber security.
– DFCG Trophy: Stéphane Malecki, Gestra Group's Financial Manager and winner of the DFCG Grand Est 2021 Prize, reported on the 2021 edition and presented the 2022 Trophy.
– A moment of conviviality and exchange between the participants over a cocktail reception.
The afterwork brought together 17 participants, 5 prospects and 1 client.
A moment rich in exchange and conviviality!