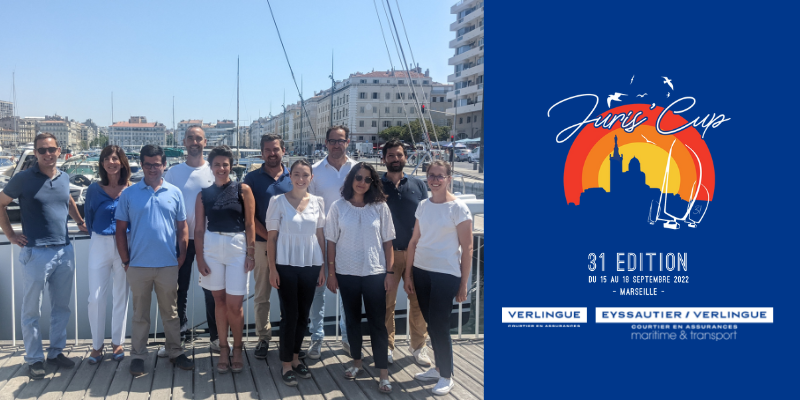 Verlingue and Eyssautier-Verlingue, together with Richemont Delviso Avocats and RSA France, are taking part for the first time in the JURIS'CUP, from 15 to 18 September 2022, in Marseille.
Organised for the past 30 years by the JURIS'CUP Association, the "International Law and Yachting Meetings" include a one-day conference on Yachting Law followed by three days of regattas in the harbour of Marseille.
With more than 2,200 participants, the JURIS'CUP is the largest corporate regatta in Europe, bringing together a multitude of legal and judicial professions (lawyers, notaries, bailiffs, solicitors, magistrates, students and young lawyers, company lawyers, bankers, insurers, experts, real estate professionals, etc.) of many nationalities. This event is an opportunity for visibility and professional meetings with other players in the insurance sector as well as with potential clients and prospects.
Through their participation, Verlingue and Eyssautier-Verlingue are keen to get clients and staff on board their X 40 Corto, based on the values of commitment, team spirit and simplicity, with a crew that must be composed of at least 50% lawyers.
This year 2022 will also mark the coming together of the Verlingue and Eyssautier-Verlingue teams on the same SILO site in Marseille.