Do business, respect people, have fun
Being a successful business, in which people enjoy working and where everyone can flourish and grow professionally, is the challenge that we address everyday. From Quimper to Manchester, the 1 200 Verlingue employees share the same attitude.
Being part of a team that wins the confidence of new customers, working side by side with them, delivering innovative services, displaying entrepreneurship … a pioneering attitude and performance are in our DNA.
Survey conducted in June 2016 by the firm Korda & Partners (results based on the replies received from staff – 80 per cent of the workforce)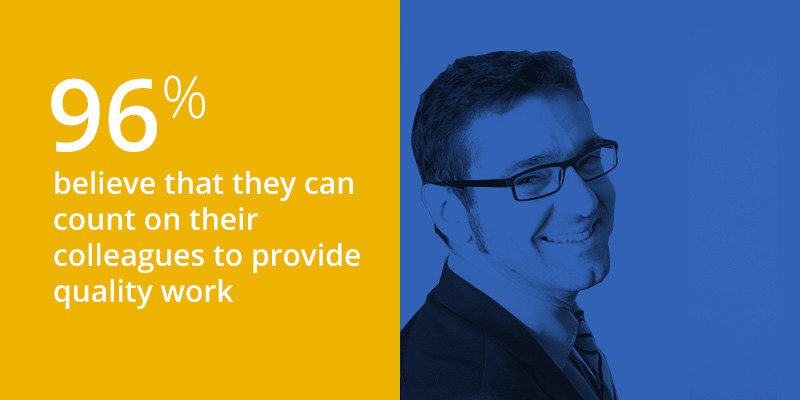 Enthusiasm, enjoying work, caring, a work-life balance… the 1 200 people at Verlingue develop strong personal relationships.
Professional equality between women and men: In 2021, Verlingue scored 88/100.

More information
Flourishing in a company means you feel good being there:  with the Verlingue Awards, Open Days, the Verlingue Campus and our University for Managers – there are many occasions for which we meet as a whole team.