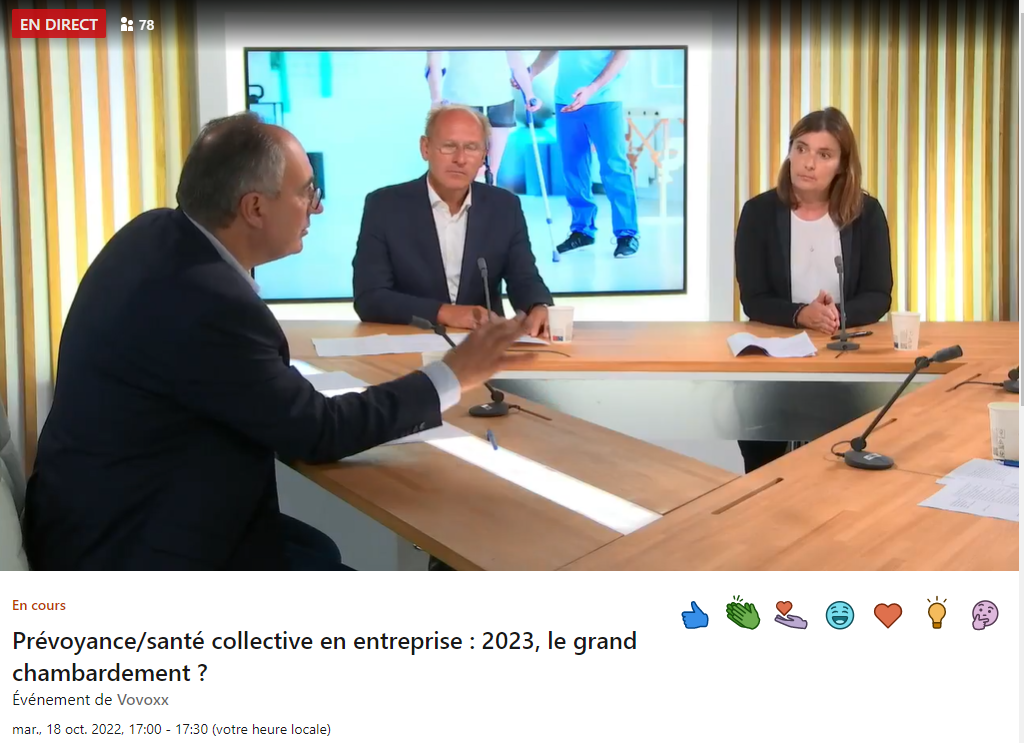 "Providence/Group health in companies: 2023, the big upheaval?" was the theme of the LinkedIn event, live, on October 18, in which Laurence Abiven, Director of Actuarial Science and Data Verlingue participated.
How to deal with rising health costs and work stoppages? How can these changes be explained to employees? What role for the DSN? What are the management tools that allow companies to control their health-welfare social protection budgets?
Jean-Charles Naimi, social protection specialist, received various experts to answer these questions:
• Bertrand Boivin Champeaux – Director of Supplementary Retirement and Retirement at the Technical Centre for Pension Institutions
• Elodie Collin – HR Director of Pack Solutions, SMEs
• Mylène Favre-Béguet, Deputy Managing Director, Partner of Galea, a French consulting actuarial firm that assists companies, professional sectors and insurance organizations in managing their risks and monitoring social protection schemes.
The video starts at 2:30.