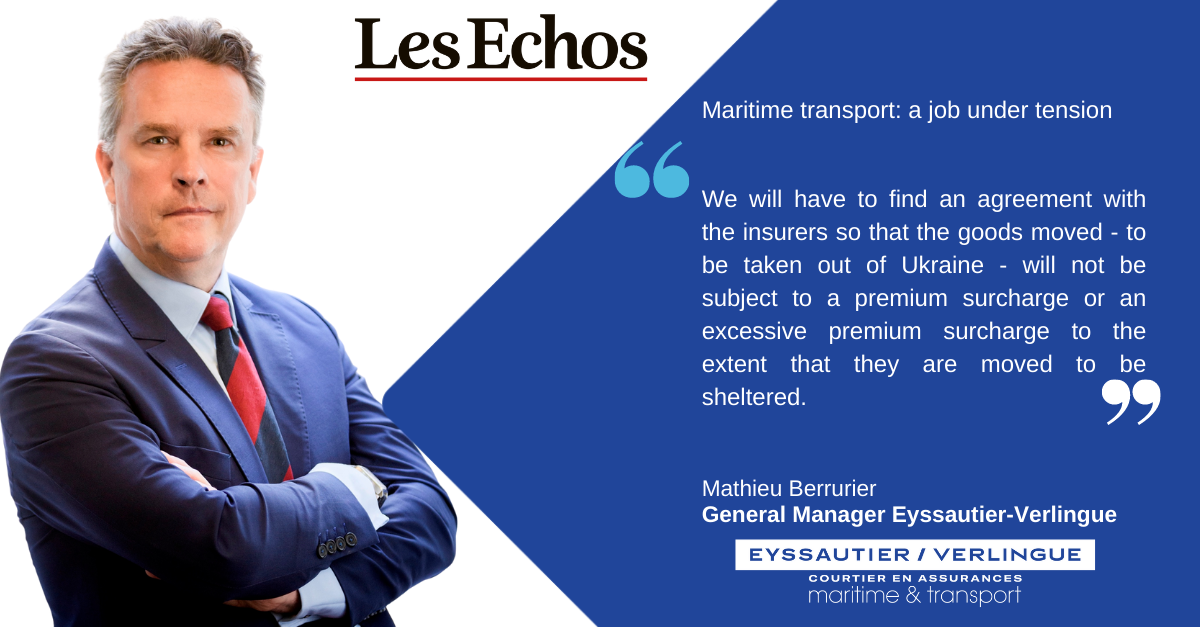 The war in Ukraine puts the transport insurance market under high pressure.
Companies transporting goods may have insurance against war risks. However, in reaction to the invasion of Ukraine, specialized insurers have reviewed their coverage and are increasing their prices.
In this dossier, Les Echos discusses the subject of merchant ships targeted by missiles, their coverage and rising insurance costs. Mathieu Berrurier, General Manager of Eyssautier-Verlingue also underlines in this media the importance of securing cargo.
"We will have to find an agreement with the insurers so that the goods moved – to be taken out of Ukraine – will not be subject to a premium surcharge or an excessive premium surcharge to the extent that they are moved to be sheltered."

"It's in everyone's interest to save the merchandise."