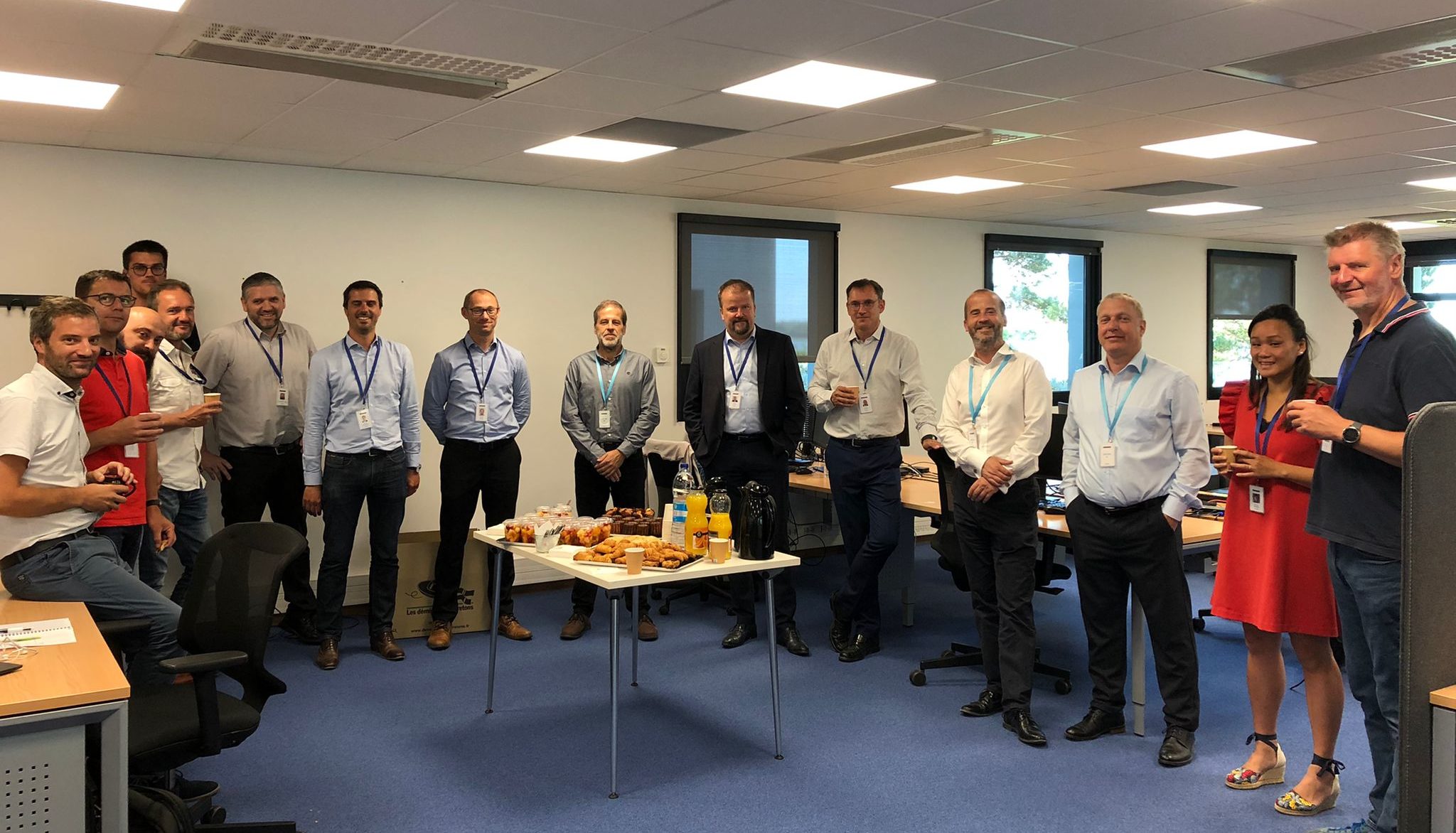 The Verlingue IT Department is hosting the IT (Information Technology) representatives of its international subsidiaries on 14 and 15 June in Quimper, the company and Group headquarters.
The purpose of these two days is to discuss the Group's IT issues, the international operation of the IT Department, the road map and the security of the information system. This visit is a first for Quimper; it is an opportunity to meet and exchange ideas in a friendly setting.
During their visit, the IT representatives discussed various subjects through workshops, such as
– The project roadmap of each entity
– Demonstration of the Digital Factory's know-how
– The MSI presentation & urbanisation approach
– Good practices in the collection and management of requirements
– A reminder of the main principles of IT security
They also visit the Quimper datacenter.
Alongside Olivier Le Gall, Information Systems Director, Olivier Halluitte, Transformation Manager, Sébastien Bailliet, Operations and IS Director, Thierry Hourmand, Manager, and David Baude, Project Director, are present:
– Andy Bovo, IT Director – Verlingue CH
– Andrew Sugden, Operations Director – Verlingue UK
– Alberto Lopes, IT Director – Verlingue PT