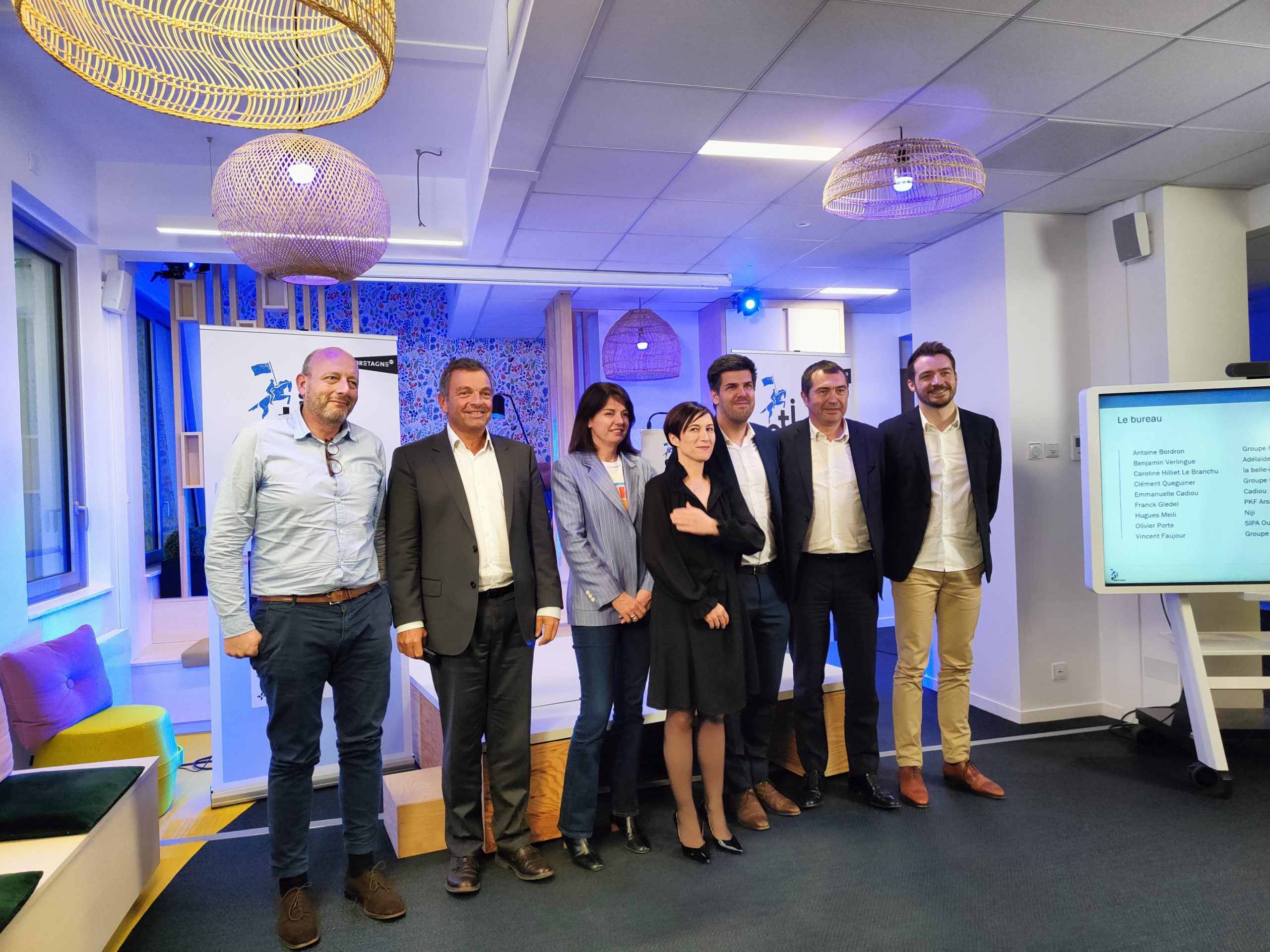 The Club ETI Bretagne was officially launched on Thursday 24 March, at a meeting in Rennes with around twenty company directors, the President of the region, Loïg Chesnais-Girard, and the region's economic and administrative players.
Brittany is home to 140 medium-sized companies* employing around 80,000 people and generating a turnover of 26 billion euros.
Caroline Hilliet Le Branchu, CEO of the Conserverie de la belle-iloise, was appointed president of the club's board and presented the organisation's threefold vocation at the event:
– Exchange: To help companies progress by sharing feedback and best practices on issues of transformation, growth, attractiveness, employee development…
– Promote: To co-construct with the Region the economic measures, to disseminate them and to encourage the development of the regional ecosystem
– Dialogue: To give the ETIs a central place in the region's economy through "unfiltered" exchanges with regional political decision-makers and thus contribute to the deployment of the ETI Nation strategy
Benjamin Verlingue, Director of International Businesses, is a member of the board of the Brittany ETI Club, made up of representatives of the Raulic group, the Queguiner group, PKF Arsilon, Niji, SIPA Ouest France and the Piriou group.
Their ambition is to influence and weigh on the decisions that will be taken at regional level for the construction of the Breton economic fabric in 10 years.
They will work with all the members to define a roadmap to address the following challenges
– Employment and talent management
– Infrastructure and living environment
– Solidarity and sharing of best practices
– CSR impact
– External relations and development
– Development of the ETI brand in Brittany
About twenty Breton ETIs, from the 4 Breton departments and the main sectors of activity present in the region, have indicated their desire to join this club, which wishes to welcome all ETIs in order to contribute to the economic decisions taken in the region.
* According to INSEE criteria, an intermediate-sized company (ETI) is defined by one of the following two criteria:
> A company employing between 250 and 4,999 employees, and either generating a turnover of less than 1.5 billion euros or having a balance sheet of less than 2 billion euros
> A company with fewer than 250 employees but generating both a turnover of more than €50m and a balance sheet of more than €43m.