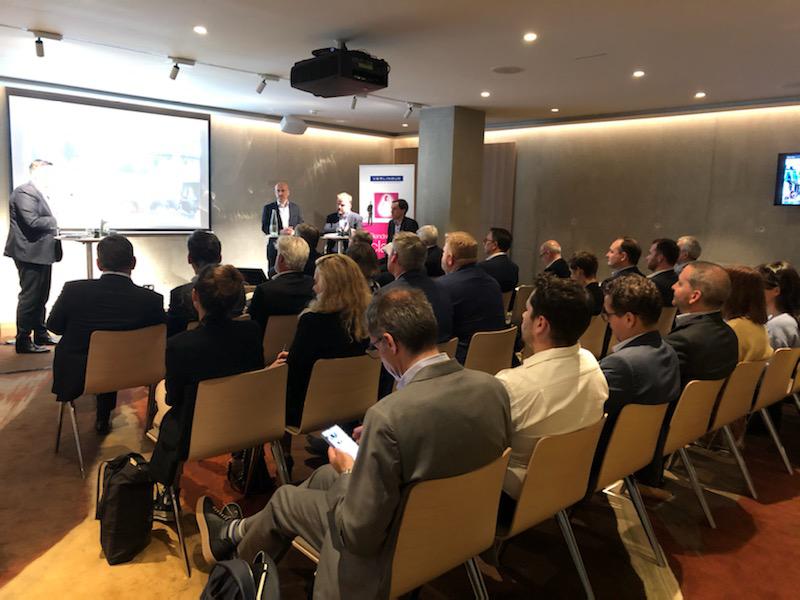 The 6th edition of this annual meeting was held simultaneously in several French cities (Marseille, Nantes, Rennes, Marcq-en-Baroeul, Lyon, Strasbourg).
Based on the live broadcast of the conference from Paris, the regional teams and more than 100 clients present were able to discuss the theme "Cyber risk, CSR risk: what impact for risk management?
On this occasion, the following topics were discussed:
– Cyber risk: feedback from the Verlingue cyber-attack and an updated overview of the Cyber Market situation
– From risks to opportunities: is CSR a lever for creating additional value?
To answer all of these questions, the event included presentations by
– François Malan, Director of Risk Management and Compliance at Eiffage
– Xavier Ducurtil, Director of Corporate Social Responsibility at Covea
– Jérôme Saiz, Expert in cyber crisis management at Opfor Intelligence
– Gilles Bénéplanc, Managing Director of Verlingue and Adelaide Group
– Frédéric Chaplain, Director of Corporate Risks, Verlingue
– Olivier Le Gall, Director of Information Systems, Verlingue and Adelaide Group
– Alexandre Tolot, Director of Financial Lines and Special Risks Verlingue