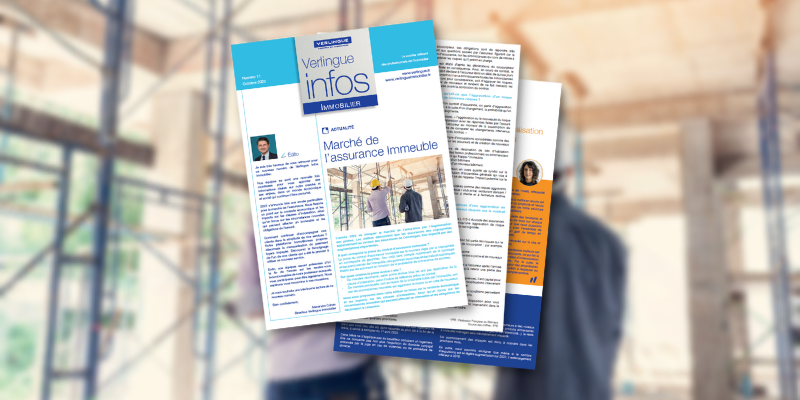 Discover the new issue of Verlingue Infos Immobilier which takes stock of the economic and social context as well as the current insurance market, and more particularly the impacts caused on indexation clauses.
This edition is also an opportunity to provide information on the new circumstances that can affect a property and the obligations of the insured, and to share with you our highlights of the year as well as the testimony of Coraline Reche, Head of the Cimm Immobilier management service, user of our Immo@ccess platform.
This service is a new step in the transformation of Verlingue Immobilier's unpaid rent service offer currently underway.