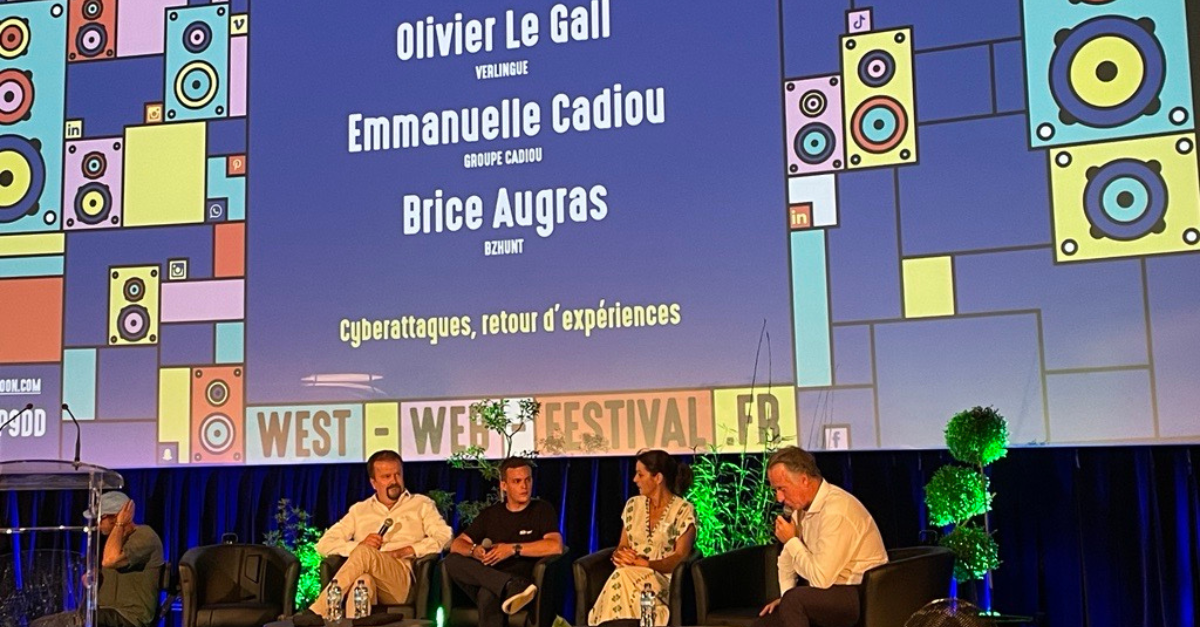 Olivier Le Gall, Director of Information Systems at Verlingue, and Olivier Halluitte, Manager Transformation & Innovation at Verlingue, spoke at the West Web Festival, the leading event in the digital economy.
On 14 July, Olivier Le Gall shared his feedback on cyber attacks in the presence of Emmanuelle Cadiou, from Cadiou Industrie, and Brice Augras, from BZHunt, and then on 15 July, Olivier Halluitte spoke about ETIs, the industrial pillar of the "start-up nation", alongside Fabien Van Herreweghe, from Mr Suricate, and Constance de Polignac, from B&B HOTELS France.

"Support from cybersecurity experts is essential […] In this type of attack, the human factor is very important." Olivier Le Gall
"Within the Adelaide Group we decided to be part of an incubator. We can facilitate startups' access to the market and give them access to business skills." Olivier Halluitte
Two days dedicated to the European digital ecosystem, rich in exchanges and meetings, in the heart of the Vieilles Charrues in Carhaix-Plouguer.